You don't settle with simply giving your child something good. You want more. Which is why Blevit plus purées have it all:
Optimal nutrition
With a cereal dextrinization process that guarantees a proper digestion and nutritional gain.
Contains milk
Boosts the high nutritional value of the purée and provides an unbeatable texture and flavor.
Contains prebiotics (fructooligosaccharides)
that help regulate intestinal transit and maintain healthy flora.
High calcium and iron levels
Source of 13 vitamins
Improved flavor and texture!
Blevit plus Rice and Corn
Baby's first cereal
3 - 6 months
6 - 9 months
Blevit plus Rice and Corn
Baby's first cereal
3 - 6 months
6 - 9 months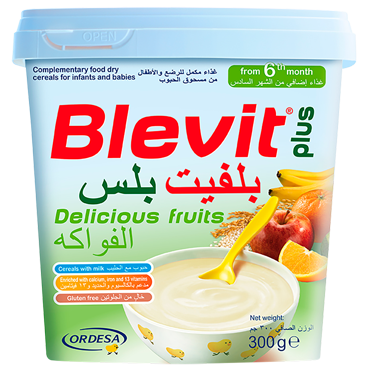 Blevit plus Delicious fruits
Introducing fruit in baby's diet
6 - 9 months
9 - 12 months
More than 1 year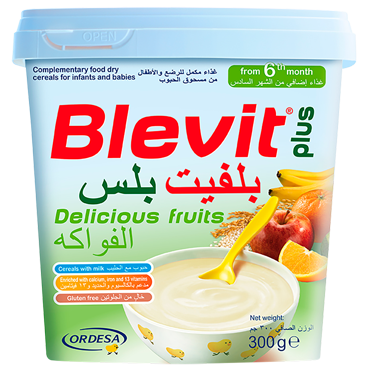 Blevit plus Delicious fruits
Introducing fruit in baby's diet
6 - 9 months
9 - 12 months
More than 1 year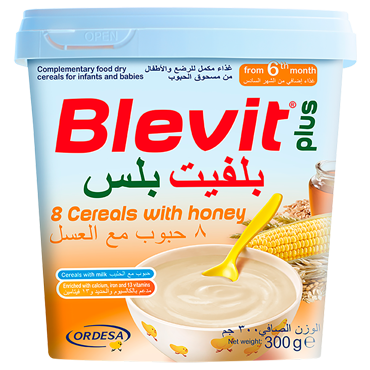 Blevit plus 8 Cereals with Honey
Plenty of cereals with all the honey flavour
6 - 9 months
9 - 12 months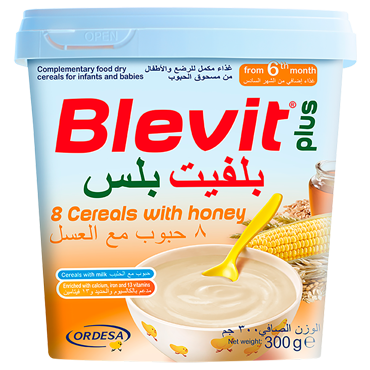 Blevit plus 8 Cereals with Honey
Plenty of cereals with all the honey flavour
6 - 9 months
9 - 12 months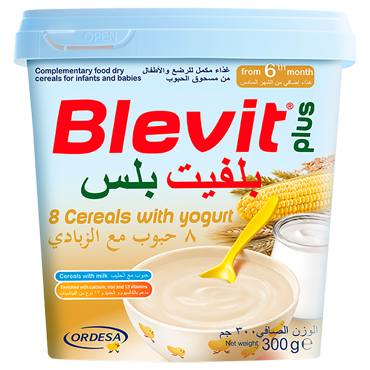 Blevit plus 8 Cereals with Yogurt
The perfect balance with lactic ferments from yogurt
6 - 9 months
9 - 12 months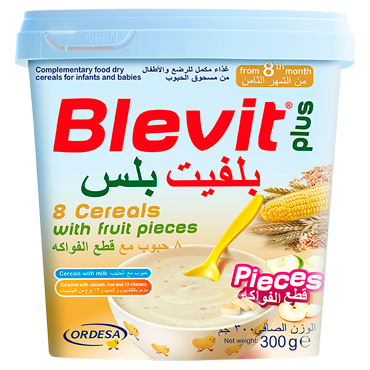 Blevit plus 8 Cereals with Fruit Pieces
Baby's first bite
9 - 12 months
More than 1 year